In addition to the normal electric mentality, John and Carm
are branching out to add a little diversity to the Tone Rangers Act.
We're going Wooden, Acoustic, Unplugged or Au Natural!
Also, a little keyboard action to fill out the sound. And, we bring
out our friends Bert and Ernie to give us just a little rhythm kick.
Check the dates below to see where we might show up as an
acoustic act in a Cafe or Bookstore near you.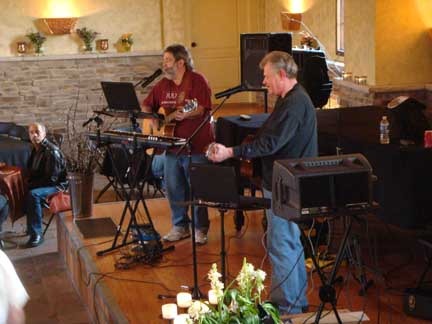 Live at Hopewell Valley Winery
in Hopewell Twp., N.J., March, 2010
(photo by our Friend Ro)